Vaša veza ne traje doslovno ni tjedan dana, i vi ste totalno u redu s time. Ranije ste očajavali što niste u vezi, a danas izvlačite razne benefite iz osobnih iskustava.
Moguće je da ste godinama bili  zavidni onima koji su jednostavno ulazili i ostvarivali ozbiljne veze, no ovih 10 činjenica shvaćaju samo "solo-brijači" i usput će vas dobro nasmijati kada se poistovjetite s njima.
1.  Nemate nikakvu "prtljagu" ni "kosture" iz prošlih veza. Sve situacije u mogućoj budućoj vezi  su novi izazovi koji čekaju biti otkriveni. Potencijal ste samo takav!
2. Nije vam jasno zašto vaši prijatelji nestanu na mjesec dana čim počnu hodati s nekim. Vjerojatno zato što vaše veze traju otprilike….jednu noć.
3. Dosta vam je ponavljanja i objašnjavanja zašto do sada niste imali ozbiljnu vezu. Možda zato što nitko nije dovoljno dobar da potrajete duže od tjedan dana, naprimjer?
4.  Svjesni ste da status samca i nije tako loš. Barem ćete nešto imati za reći o temi potpune slobode i neovisnosti, kad smo već kod toga.
5. Do sada ste naučili voditi razgovor s doslovno – bilo kime. Godine uloge držača svijeće i trećeg kotača su vas naučile kako hendlati sitne razgovore ( tzv. chit-chatove )  s potpunim dostojanstvom,  dok vaša frendica očijuka s dečkom koji joj se sviđa i ne stigne se baviti vašim problemom.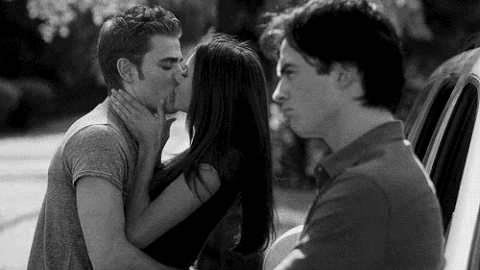 6.  Zakolutate očima kada se vaše frendice tobože šale kako će umrijeti same nakon što nisu dobile odgovor od dečka jedan dan. Teška vremena. Radije birate biti sami nego dozvoliti diktiranje vaših emocija od strane osobe koja vas ni najmanje ne zaslužuje.
7. Možda niste još dokučili, no loša veza koja vas samo vuče na dno može značiti i manje samopouzdanja za vas, odnosno kao samac vi cvjetate poput najljepšeg poljskog cvijeća. Nekima, nakon prekida i izlaska iz loše veze, treba dobar psihoterapeut kako bi vratili izgubljeno povjerenje i samopouzdanje. Ne hvala.
8. Vaši prijatelji se oslanjaju na vaše savjete u vrijeme kriza u vezi. Jesmo li spomenuli da nemate dlake na jeziku?  S obzirom da niste bili ni blizu drama kakve vaše prijateljice prolaze, dovoljno ste slobodni reći "Pa što? Napucaj ga!" Neke od vaših prijateljica bi to doista trebale i napraviti.  Naravno, nijanse problema s kojima se suočavate kada savjetujete su doista raznolike, no vaše mišljenje bez imalo okolišanja je doista cijenjeno.
9.  Znate da postoje i druge stvari kojima se možete veseliti i kada ste single. Godine odgovaranja na ista pitanja " Viđaš li se s kime?" ili "I…imaš koga?" od vas je napravilo osobu koja cijeni one koji ne započinju razgovor s vašim ljubavnim statusom.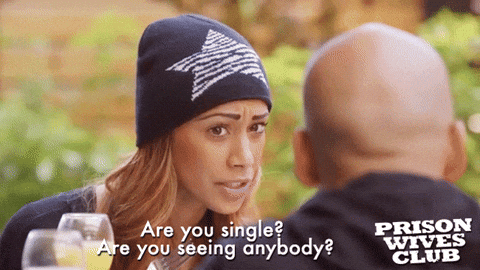 10. Pitanje je vremena. Ako ste sretni sami sa sobom, bit ćete sretni i s nekim drugim u vezi. Najgora opcija je bili nezadovoljan sam sa sobom i paralelno biti u lošoj vezi, to je doista bijedan način kako trošiti svoje dragocjeno vrijeme. Zato radite na tome da budete kompletna, samostalna, odgovorna i sretna osoba.